They say awareness is the first step…when you consider the impact you have on those around you and how you are perceived; it couldn't be truer!
Emotional Intelligence (E.I.) is the underpinning "X-factor" of effective leadership and is arguably as, or even more, important than IQ.  Korn Ferry/Hay Group's E.I. theory and tools help individuals develop awareness around themselves, the impact they have on others, and the degree of empathy they exhibit.
Check out an article written for  Harvard Business Review by the man behind the theory who popularized the very term, Emotional Intelligence:
The Emotional Intelligence Model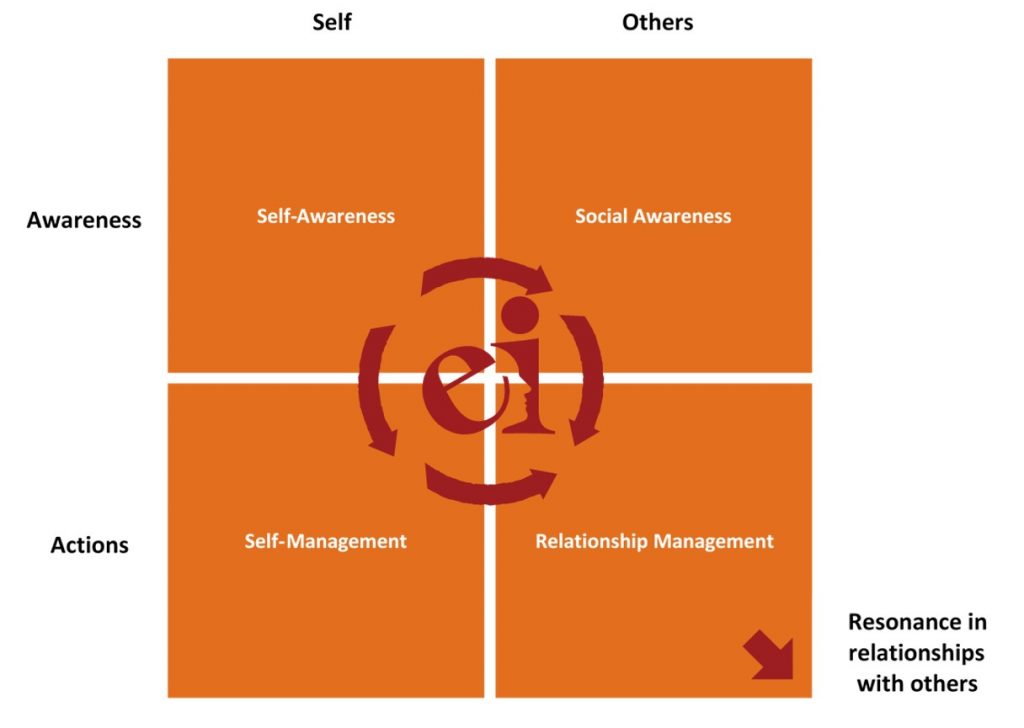 There is a self-assessment portion to complete.  From there, we'll ask you to cast a wide net of others to participate in providing you feedback through the assessment:
The team you lead
Your boss
Your peers
Clients/Customers
Others you feel could provide valuable insight
After everyone has participated, you'll receive a detailed report  which includes your self-assessed scores and the combined, anonymous scores of the individuals you invited to participate and any verbatim feedback that was offered.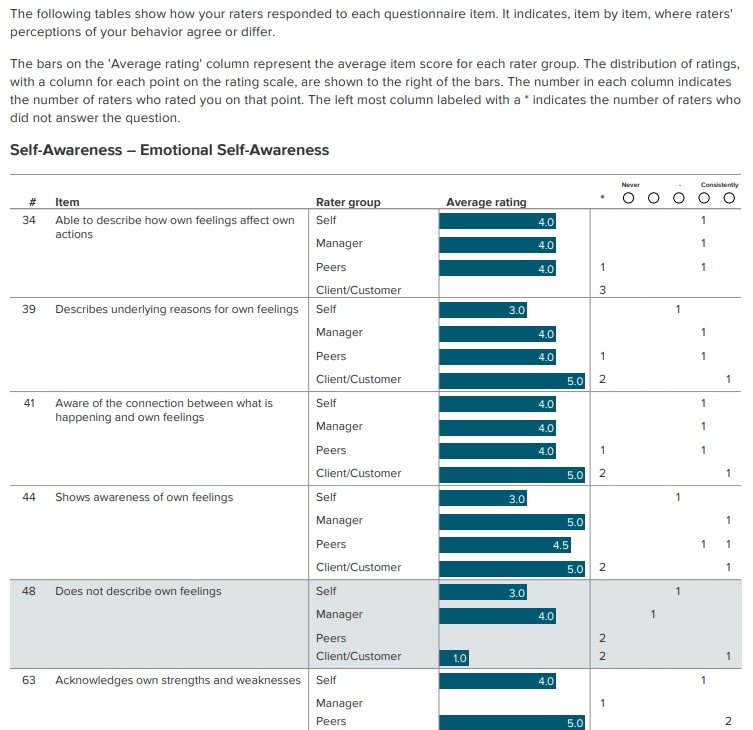 Assist in the communication, distribution, and collection of assessment data
Teach you the underpinning theory of Emotional Intelligence through typically a half-day virtual or in-person session
Teach you how to interpret your assessment report results and work with you to determine what's next
Provide 1 on 1 coaching based on your results
Note- We often work with a group of leaders at once through the steps above.